ABBYSFIELD CHARMED BY CHELSEA
"CHELSEA"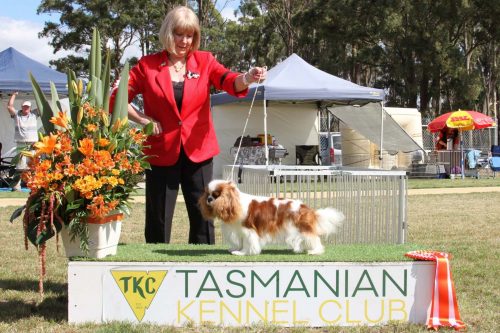 Chelsea at Puppy of the year 2020 – she then went on to Reserve Challenge next show under Mr D Staines (Qld).
CHELSEA WAS NAMED AFTER "THE CHELSEA FLOWER SHOW IN UK". WE WERE PROUD TO BE ON THE BETTER HOMES AND GARDENS SHOW – THE CHELSEA FLOWER SHOW WAS THE MAIN EVENT, FOLLOWING WAS THE SPECIAL FEATURE "CAVALIER KING CHARLES SPANIELS" FILMED HERE AT CAMPBELL TOWN AND ROSS (TASMANIA) – WITH DR HARRY COOPER.
CAVALIER KING CHARLES SPANIEL SPECIALTY SHOW – 2018  – JUDGE: MRS ROBYN CARTER (RETRAC)
CRITIQUE: ABBYSFIELD CHARMED BY CHELSEA – PRETTY 4.5MONTH OLD BLENHEIM WITH SO MUCH COAT!!! VERY WELL MADE WITH EXPRESSIVE EYES, IN A VERY PRETTY HEAD. MOVED WELL AND WILL HAVE A TERRIFIC FUTURE, I'M SURE.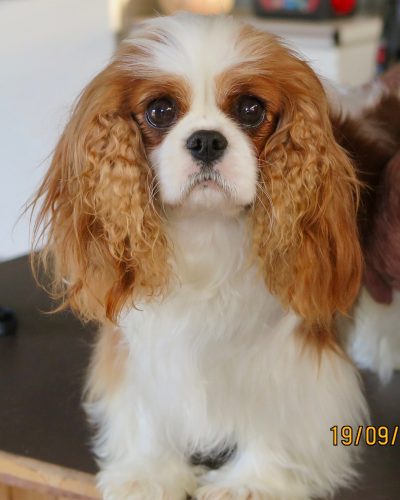 ABBYSFIELD CHARMED BY CHELSEA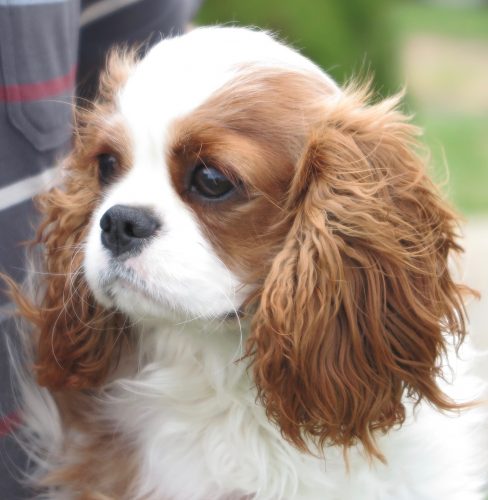 CHELSEA – 8 MONTHS
"Chelsea" has just won PUPPY IN GROUP 
Judge Cavalier Specialist Mrs Jenny Egan SA.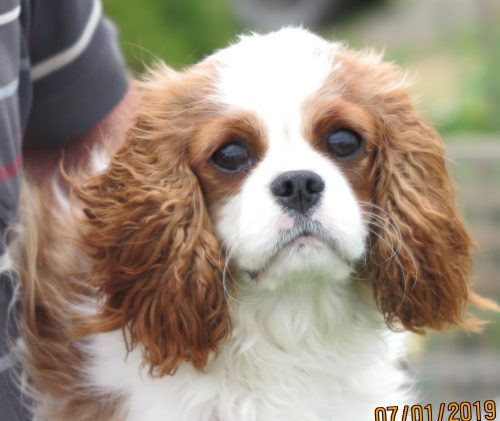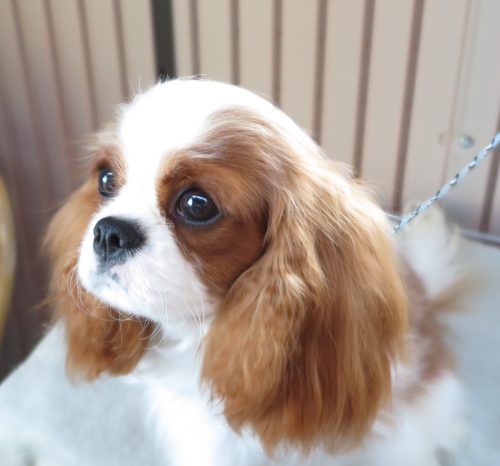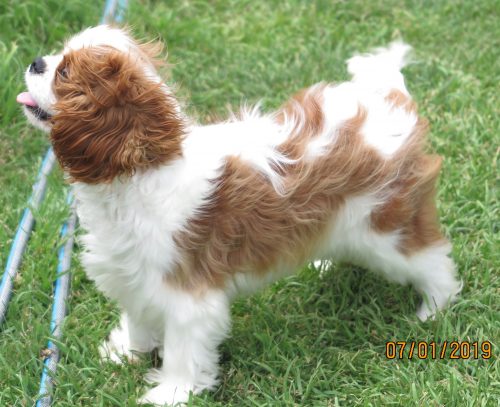 Baby Chelsea our little showgirl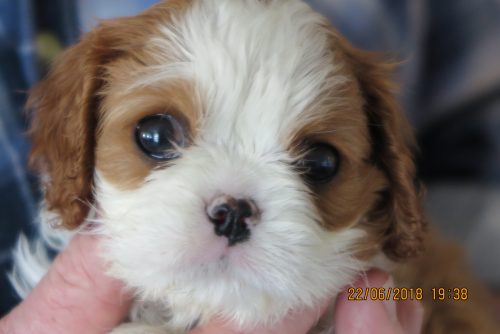 RESULTS FOR CHELSEA
CAVALIER KING CHARLES SPANIEL CLUB OF TASMANIA – TOY GROUP SPECIALITY SHOW – SUNDAY 24TH JANUARY 2021
JUDGE: MR GARY HEYDEN (QLD) – ENTRY OF 32 CAVALIERS
RESERVE CHALLENGE AND RUNNER UP OF BREED
Pedigree of "ABBYSFIELD CHARMED BY CHELSEA "

Parents
GrandParents
GreatGrand Parents
SIRE: CH COBBETS COCKNEY REBEL (Imp.UK)
Sire: Cobbets Dizzy Rascal (JW) (UK)
Sire: Maibee Montrose (UK)
Dam: Cobbets Dizzy Doris (UK)
Dam: Cobbets Lula Tullulah (UK)
Sire: UK Ch Aranel Cosmic (UK)
Dam: Cobbets Honey Bee (UK)
DAM: ABBYSFIELD WINTER SAGE
Sire: Cabrook Wizard of Oz
Sire: Touch O'Magic from Droleus  (Imp UK)
Dam: Ch Cabrook Eternal Love
Dam: Abbysfield The Socialite
Sire: Abbysfield The Alchemist
Dam: Abbysfield Dance for Diamonds