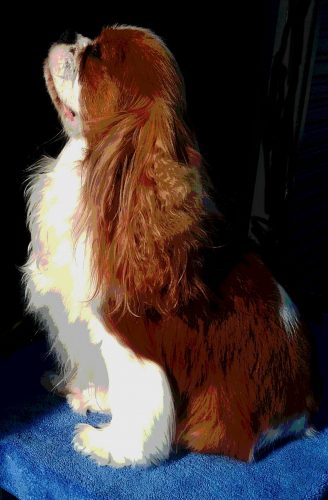 ABBYSFIELD CAVALIER KING CHARLES SPANIELS
Pictured is Abbysfield Winter Sage "SAGE"
EMAIL: chriscavaliers@gmail.com
WE  DO BRAIDED KANGAROO LEATHER SHOW DOG LEADS & PARACORD
PRESENTLY WE HAVE NO PUPPIES AVAILABLE
INTRODUCING OUR TWO BEAUTIFUL PUPPIES
SIRE: AUST CHAMPION BENTWOOD CARLOS (IMP.UK)
(Sire: Ch Lanola Santana of Maibee (USA)    (Dam: Cavilera Delta Dawn(USA)
DAM: AUST CHAMPION ABBYSFIELD SUMMER WINE
(Sire: Aust.Ch Cobbets Cockney Rebel (Imp.UK)   (Dam: Abbysfield The Socialite)
"THE BONT"
Naturally he is a Western Bulldogs Supporter of "Bontempelli"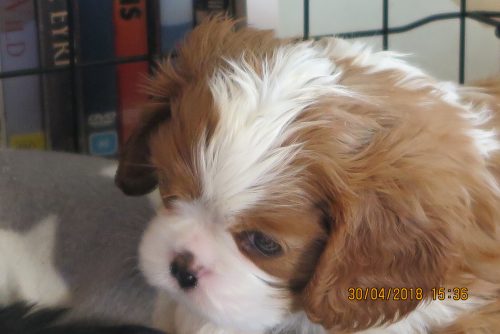 ABBYSFIELD BONTEMPELLI
"THE BONT"
"THE BONT "AT JUST OVER 4 MONTHS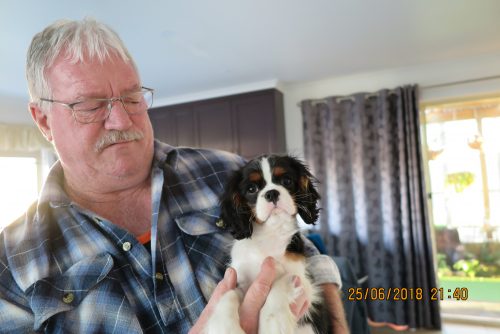 ABBYSFIELD DIAMOND TIARA
"TARA"
OUR HAPPY GIRLS 
The mother of the above 
SUMMER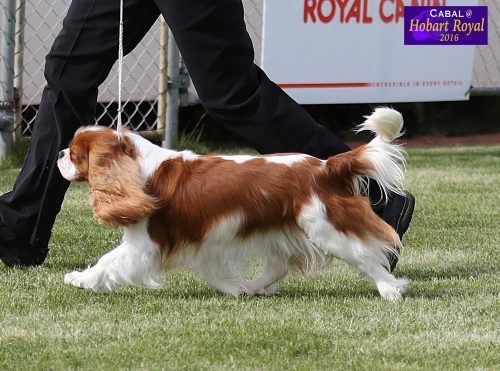 SAGE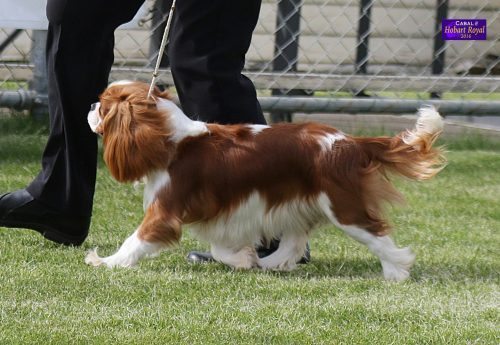 TWO HALF SISTERS – "POETRY IN MOTION"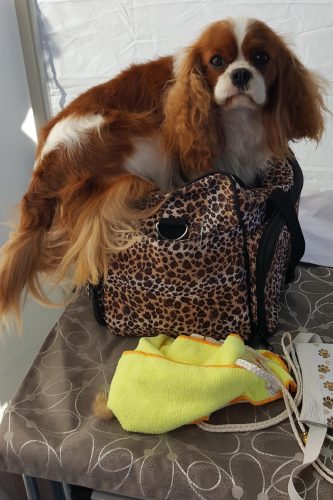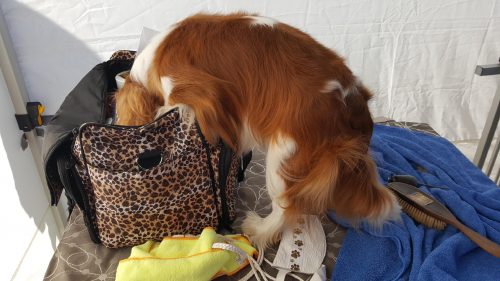 "SAGE" DECIDED TO SNEEK INTO MY GROOMING BAG TO GET INTO THE BAIT – THEN GETTING CAUGHT OUT AND LOOKING VERY GUILTY – OUR TYPICAL GORGEOUS GIRLS.
WE ARE  A SMALL KENNEL SITUATED IN TASMANIA, OUR MAIN AIM IN THE BEGINNING WAS TO PRODUCE VERY SOUND AND HEALTHY CAVALIERS WHICH WE HAVE ACHIEVED. COMING FROM A BACKGROUND OF SHOWING AND BREEDING COLLIES, I FOLLOWED THROUGH WITH THE STRUCTURE/MOVEMENT OF THE COLLIE AND DECIDED TO PUT MY THOUGHTS OF STRUCTURE/MOVEMENT INTO THE BREEDING OF OUR CAVALIERS…AND IT WORKED.THERE IS NOTHING MORE PLEASANT THAN TO SEE A CAVALIER MOVING EFFORTLESSLY AROUND THE SHOW RING.
OUR EARLY LINES HAVE BEEN BASED ON ENG.CH ALANSMERE SPRING TIDE – ENG.CH TORAYLAC JOSHUA – ENG CH RICKSBY ROYAL REFLECTION – ENG CH SALADOR CONNORS – AND HOMERBRENT LINES, AFTER VISITING MAIBEE KENNELS IN ENGLAND, AND FELL IN LOVE WITH THEIR DOGS  IN 1995 – WE ARE BREEDING THIS INTO OUR LINES THANKS TO SALLY AND RAY PATERSON "CABROOK" CAVALIERS.
WE ARE NOT GREAT BELIEVERS IN MANUFACTURED/DRY DOG FOOD – OUR DOGS HAVE BEEN BROUGHT UP ON A NATURAL DIET WITH SOME DRY FOOD OCCASIONALLY, AS YOU CAN SEE THEY HAVE GREAT SHINY COATS IN SUPER CONDITION.
I HAVE TRAVELLED TO ENGLAND MULTIPLE TIMES TO MEET SOME OF THE VERY SUCCESSFUL BREEDERS OF CAVALIER KING CHARLES SPANIELS AND I AM A MEMBER OF THE ENGLISH CAVALIER CLUB.
ALSO I HAVE  SHOWN IN MELBOURNE (SPECIALTIES – VICTORIAN TOY – MELBOURNE ROYAL), CANBERRA SPECIALTIES, SYDNEY SPECIALTIES, AND SYDNEY ROYAL, ALL BREEDS SHOW IN DURACK, BRISBANE WITH MUCH SUCCESS AT ALL SHOWS
WE MAY AT TIMES HAVE A PUPPY TO PLACE IN A PET HOME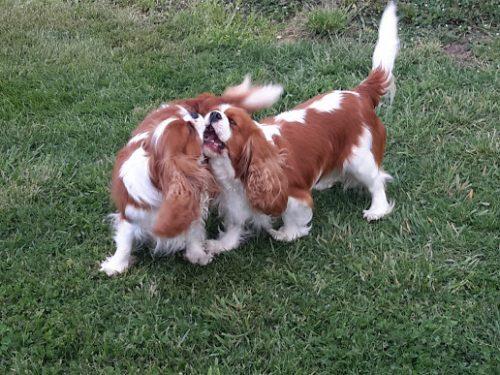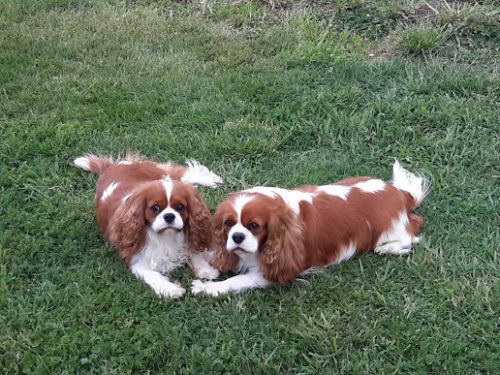 SAGE AND SUMMER – BEST MATES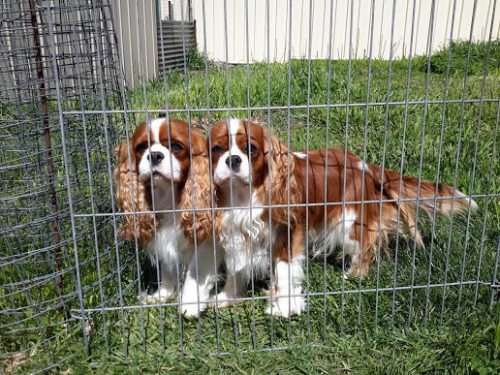 SUMMER AND SAGE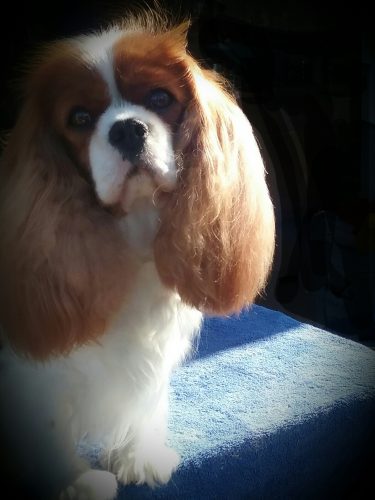 SUMMER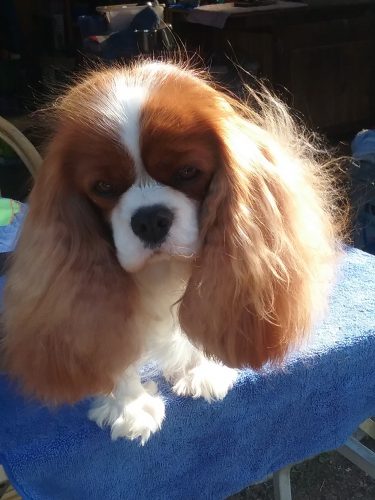 SUMMER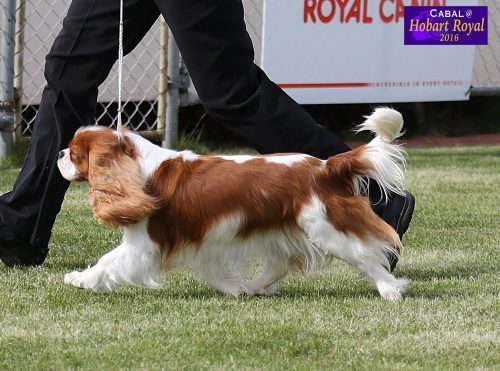 SUMMER ON THE MOVE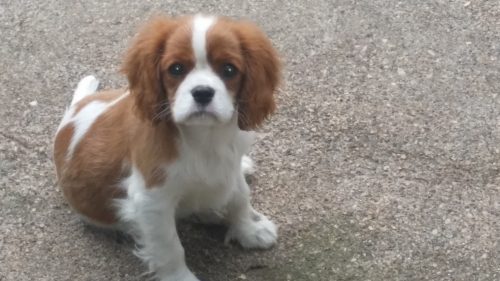 "SUMMER" BABY PUPPY – WHO TURNED INTO A STUNNING – CHAMPION ABBYSFIELD SUMMER WINE
OUR CAREFUL BREEDING HAS ENSURED QUALITY CAVALIERS WITH VERY SOUND STRUCTURE,MOVEMENT,TOPLINES AND PROPER TAILSETS AND HEALTH
SOME OF OUR CAVALIERS HAVE LIVED TO OVER 17 YEARS OF AGE WITH AN AVERAGE HEALTHY AGE BETWEEN 12 AND 15YEARS
SAGE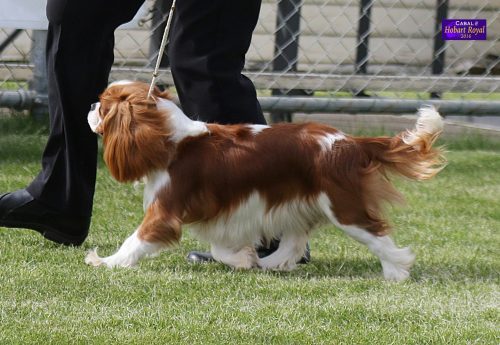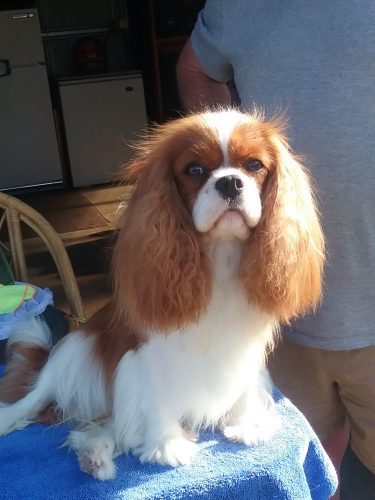 our beautiful cavaliers, past and present, have given us the opportunity to enjoy their antics and company for many years and are continuing to do so
"The little dogs that seem to look into your soul"