ABBYSFIELD  ART
SPECIALISING IN
"DOGS IN OILS"
My History in Art
I had started in oils when I was 14-15years old, sold my paintings to be able to buy more supplies.
With married life, children and showing Cavaliers, and subsequent life changing events my painting came to an end for many years.  My husband Bryan and I decided to go to UK for a few weeks, the scenery there in Scotland was breathtaking, we both were amazed at the "Beautiful Scotland", Glencoe and Isle of Skye were amazing.
We loved the highland Scottish cows, I tried to buy a modern print, but could not find what I was after at all.
Coming home, so wanting a print of a Highland cow, I bought a canvas, a few oils, brushes and decided I would try to paint myself one. I put pencil to canvas and drew two horns, then discovered I could possibly do it! to my surprise everything just come together, so much so now, all I want To do is paint.
You will see my original "Highland cow", and subsequent paintings. Glencoe is still on the Easel,  so that will be pt up later, I have discovered I have a bit of a contemporary aspect to some of my paintings, just the way it happens.
I am an avid admired of the "Old Masters" love the way they painted the landscapes.
Enjoy the few of my paintings – many more to come.
I am putting all my skills into specialising  painting dogs in oils, Head studies – dogs in fields with antique backgrounds.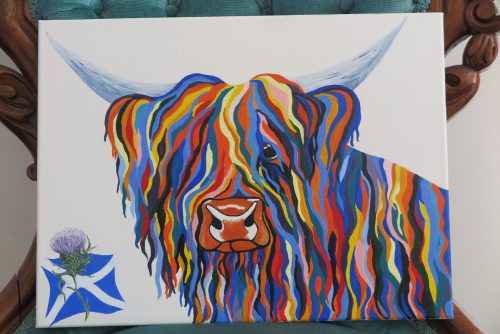 HIGHLAND COW
(Not for sale)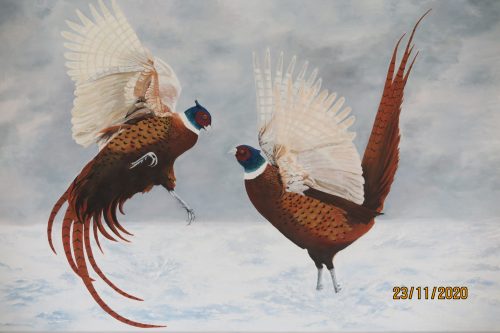 FIGHTING PHEASANTS IN SNOW
90X60CM (Not for sale)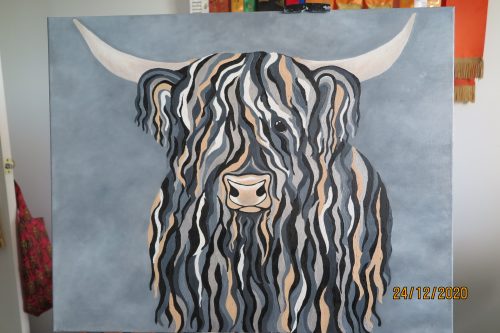 SILVER/BLACK/GREY  HIGHLAND COW
90X60CM (Sold)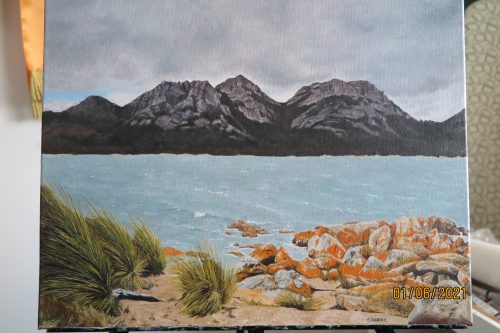 EAST COAST (A COMMISSION) – (Sold)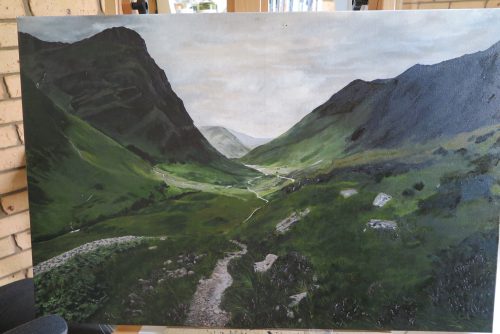 GLENCOE SCOTLAND
ALOT MORE TO BE DONE – THE BEGINNINGS (not for sale)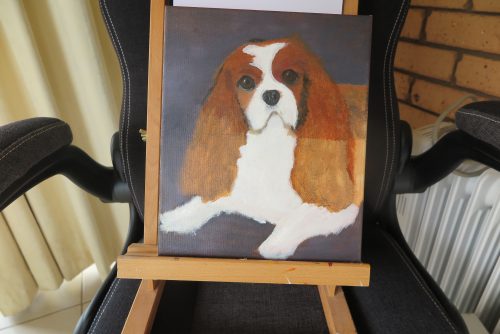 AUST. CHAMPION ABBYSFIELD SUMMER
This painting is only blocked out at the moment (Not for sale)